Basic Facts . . .
Male
I spent my childhood near Chicago IL
I headed west as fast as I could
I create Digital Artwork
I currently reside in New Mexico
From a rather early age I was always interested in creating new worlds. Whether it was carefully creating maps of strange lands on poster boards (influenced by that wonderful fold out map in the back of the Fellowship of the Ring ) or drawing, or doodling, or writing I was always creating something. My other great loves were the outdoors, fueled by yearly trips to the Boundary Waters Canoe Area, and music. Mostly Prog and Fusion, but some cool dudes in college turned me on to the value of the Blues and Art Rock too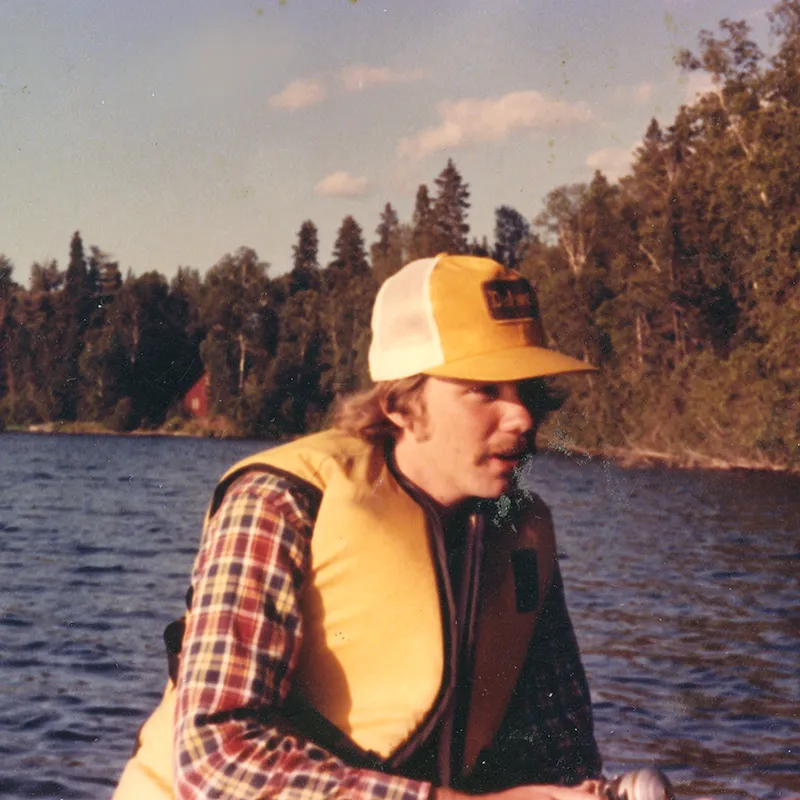 Fishing in the Boundary Waters
I started experimenting with drawing and photography in the mid 1980s while getting my PhD in biochemistry. I also started backpacking and tried to get away and see the highlights of Michigan whenever I could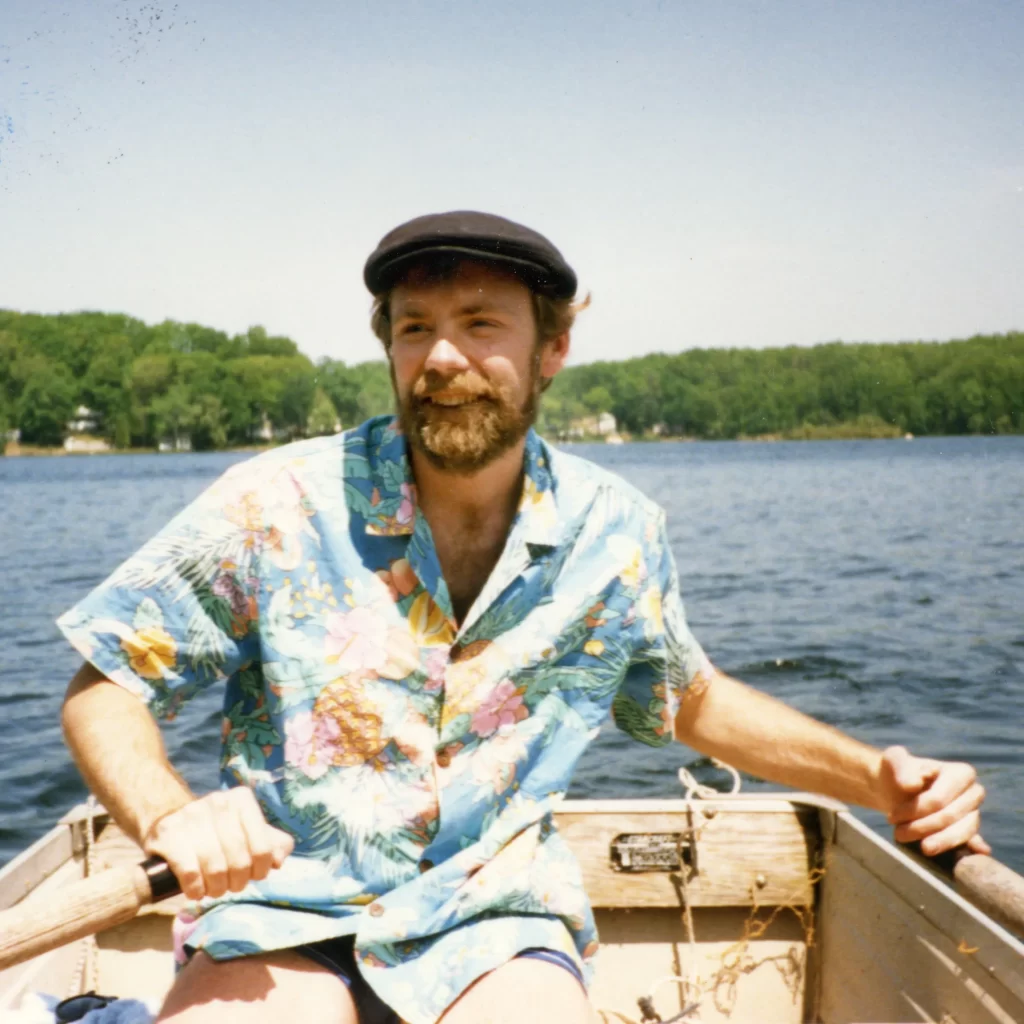 Z Artist as a Graduate Student
After I got my Ph.D. I got married and headed straight to the Bay Area and started working for a rather unremarkable biotechnology company. Throughout the 1990s I traveled as much as I could, taking my camera to Japan, Costa Rica, Spain, France, Patagonia, Brazil, England, Ireland & more– sometimes associated with conferences, sometimes just to see the place. My favorite places to visit were museums and ruins.
Eventually I managed to move to a house in San Francisco, where I eventually started experimenting with Photoshop 3.0 (It came in a big box on 12-plus 3.5″ floppy disc with multiple manuals and a tutorial book. Imagine that!). I knew immediately that this was the means to further realize my artistic impulses but was limited both by the computer hardware of that period and by film-based cameras. Still, I taught myself some and bided my time.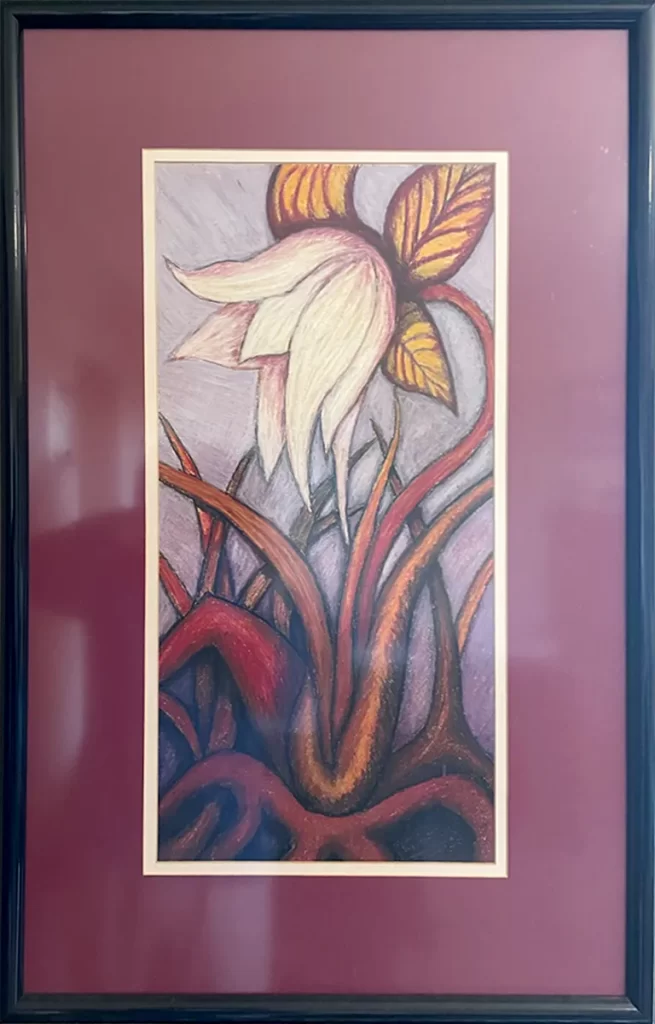 A pastel from the early 1990s

Then in 2003/2004, an acquisition of a Canon G3 and a power Mac with a G5 chip suddenly made the tools congruent with the vision! The first work I'll let anyone see, Assemblage of Buddhas was made in 2005. Another Green World followed a year later and by 2008 I was making more than 40 artworks in a single year.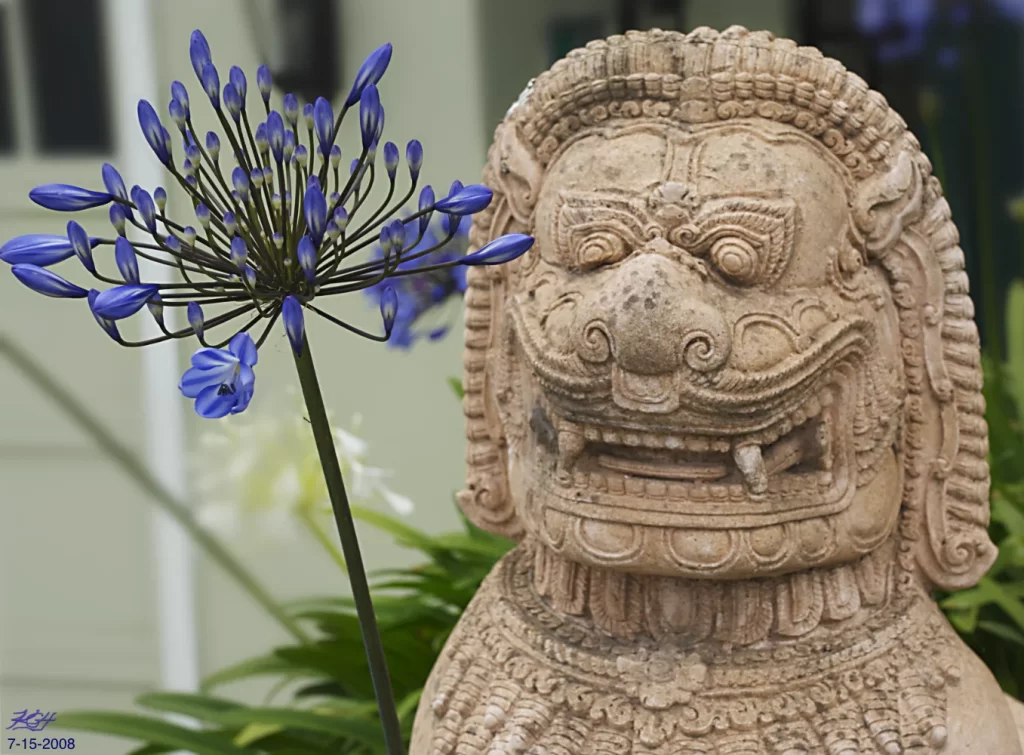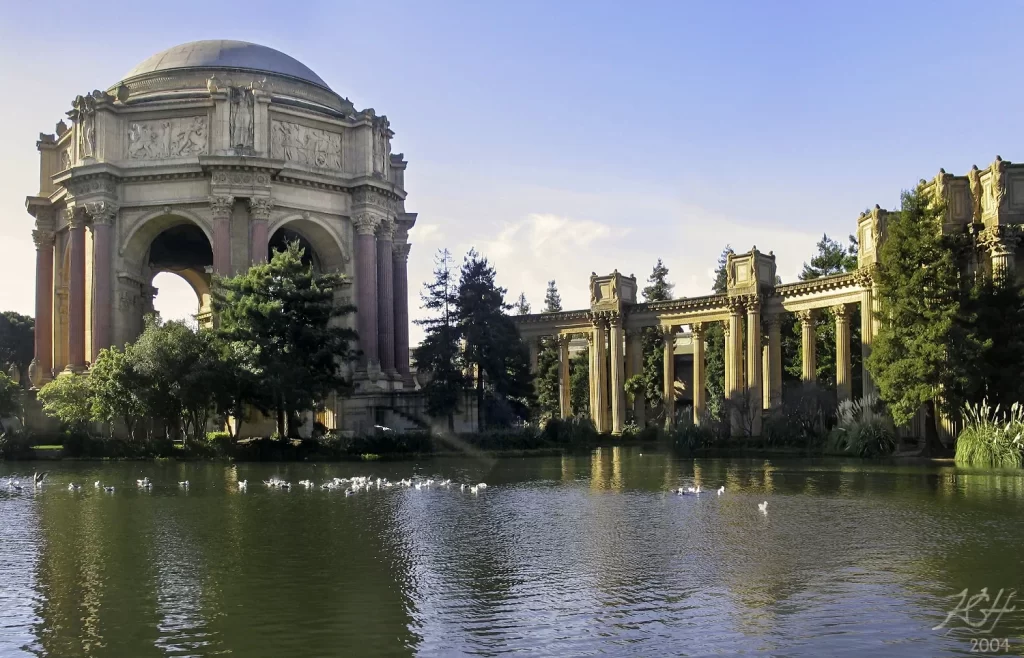 I felt really at home in San Francisco (Online, I called myself KGH of SF as in Kenneth G Hadlock of/from San Francisco). And for five years I kept taking pictures and making artwork. But nothing lasts forever and I was forced to leave in 2013. For the next five years I lived on Smoky Hill outside of Denver. I would spend the summers camping and hiking, often with my daughter, and the winters grumbling about the snow ( I don't ski ).
I did teach myself Swift (including Core Data) and wrote a program (for Macs) that would play my rather large music collection and provide the info available on discogs while the song was playing. It worked, but Roon is better. The artistic output gradually declined until by 2018 I almost didn't touch photoshop at all. I did take an extended trip to Alaska, which was very enjoyable.
In 2019 my daughter graduated from high school and I began thinking about where I wanted to go next. On a lark I visited Silver City and was immediately taken with the place. The Mountains !. The Desert! 100s of miles of trails to explore ! I found a house ( it was easier then ) and settled on in. And began creating artwork again.